Motul Brake Fluid DOT 5.1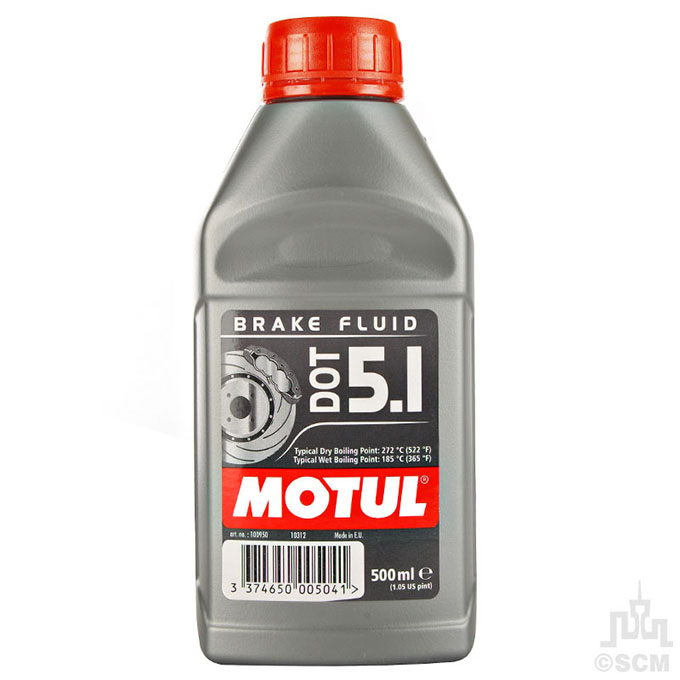 Motul Brake Fluid DOT 5.1
Motul Brake Fluid DOT 5.1.
Non-silicone based, long life and 100% synthetic.
DOT 5.1 BRAKE FLUID conforms to the highest standards in brake fluid performance.

DOT 5.1 is specially designed for Anti-Locking Brake Systems (ABS).

With a high dry boiling point of 270°C and a high wet boiling point of 185°C, DOT 5.1 delivers the best brake performance.
DOT 5.1 BRAKE FLUID.

100% synthetic, polyglycol-based. Specially designed for anti-locking brake system (ABS).

FMVSS 116, DOT 5.1, DOT 4, DOT 3 & SAE J1703.

All types of hydraulic actuated brakes and clutch systems (not to be used with silicon and mineral-based brake fluids).