HMK L-Handle Shovel with Saw - Orange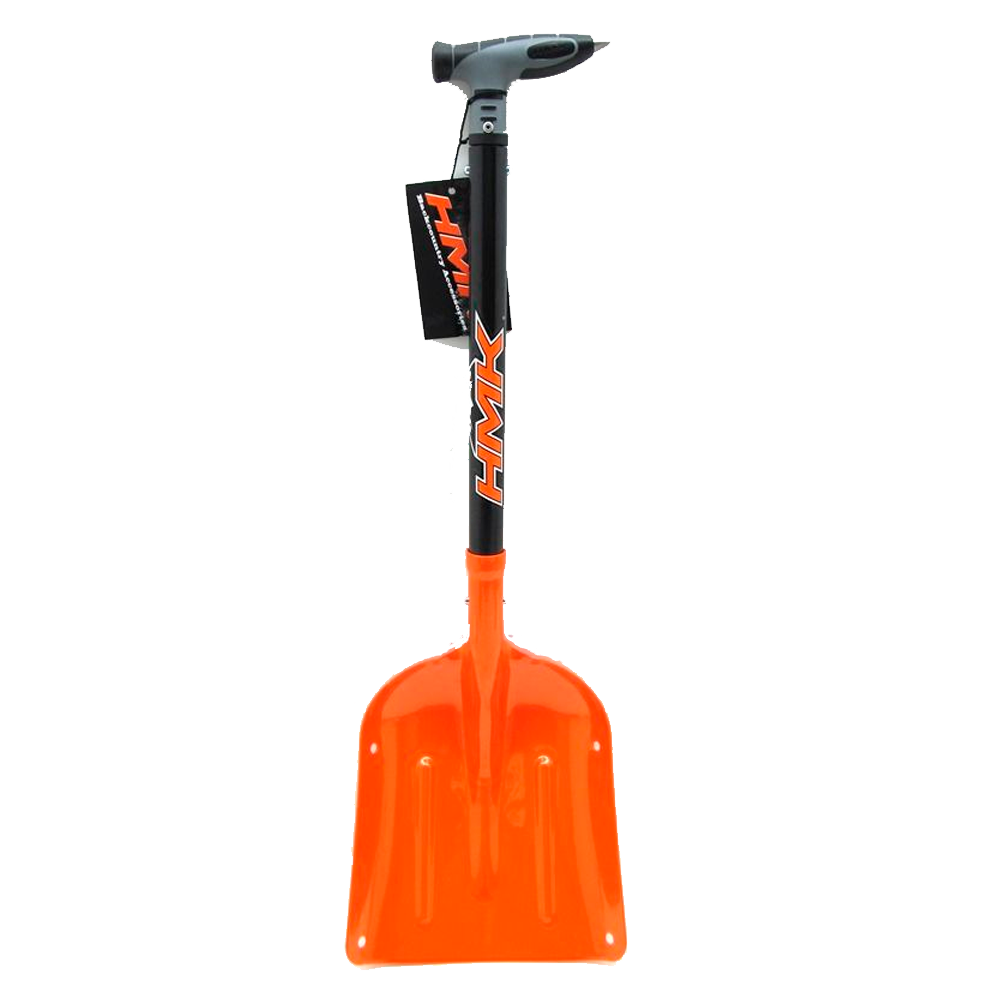 HMK L-Handle Shovel with Saw - Orange
Diggin' out in four feet of fresh, checking the snow pack for avalanche danger, or snow cavin' for an unexpected overnighter, when you need it, it'll be there! This lightweight design breaks down for easy packing, a telescoping shaft for digging out without breaking your back, a durable cross cut saw blade for clearing trails or cuttin' your way to freedom, an ice pick for clearing out packed snow, and a mini compass to confirm you're headed in the right direction.

Forged aluminum shaft & blade
Telescoping shaft L-shaped ice pick and compass handle
Lightweight design
Durable cross cut saw in shaft
Custom designed form fit handle
Compatible with all HMK backpacks
Adjustable from 31"-42"